Excerpt:
MAMMOTH BOOK OF
Scottish Romance
Anthology
January 1, 2011

Novella:
KISSINGATE MAGIC
by Annette Blair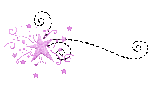 The matchmaking fairy of Kissingate,
Every year capitulates
And brings a pair who hesitates,
A love meant to be.
She's the shape shifting fairy of Kissingate
Nudging an intractable young prelate
Who lost what he could never see straight:
A love meant to be.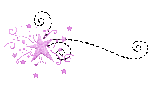 1846 Kissingate, Scotland
Jacey Lockhart, hidden in the midnight shadows, fixed her hungry gaze on Gabriel Macgregor, the most formidable of the ghosts she had come home to face.
Gabriel the guarded—named for the bright angel, when he should have been named for the dark—lowered his head to avoid an old oak barn beam, the hint of a smile in his eyes . . . until he saw her.
The knave stepped back, stretched to his full towering height, and squared his shoulders to a stunning span—Lucifer, face carved in unforgiving angles.
Despite her resolve, Jacey wanted to catch the next train back to Essex, though she couldn't seem to move.
Here stood the father of her child, and firm between them, the lie she told denying it. In one stroke, she'd saved and destroyed him.
A horse shuffled in its stall, freeing hay musk into the air, breaking the silence, hazing the past, and allowing her to breathe.
As forbidding as her nemesis appeared in lantern light, dressed entirely in black, the tiny white lamb tucked into his frockcoat humanized him, the contrast bringing his cleric's collar into conspicuous relief. A rogue's heart, a Vicar's trappings, and no one seemed to know, save her.
His face, lined and bronzed by age and parish responsibility, gave him a mature, patrician air. His hair, a tumble of sooty waves, thick and lush, showed gray at the temples. No ghost, but the bane of her existence in the flesh, more vitally masculine than ever.
He'd always been proud, even when they were children—he, a poor Vicar's son, she, the heir to a fortune. But she'd reversed their roles. Now, a disinherited outcast, she stood, once again, before the boy who adored her, then hated her, with all his heart. "Gabriel," she said, wishing her voice didn't tremble and her body didn't remember.

Gabriel wondered if the sum and substance of all his dreams, good and bad, could hear his stone cold heart knocking against his ribs. "Jace," he said, his rasp awkward.
He cleared his throat, but Suttie stepped up and kissed him on the cheek. Suttie, the ageless puppeteer whose gypsy wagon they'd once chased giggling down High Street. "Welcome, both of you," Gabe said, his voice working, again, hope suddenly alive.
Suttie beamed. "I see you found the surprise I brought."
Found her?
He thought. He couldn't take his eyes off her.
"Aye, Gabriel, I've come home. I'll stay in Suttie's wagon."
Gabe's chest ached for hiding his joy. "You'll both stay at Kirk Cottage. No argument, now."
Suttie beamed; Jacey looked terrified.
"Please, Lady Lockhart?" Gabe begged in the way Jace once commanded, for a piece of butterscotch pie, but the words evoked her fall from grace. "I apologize," he said. "That was thoughtless."
"Aye, it was." Jace turned to Suttie. "Can I stay in your gypsy wagon? I'll take the morning train back. I shouldn't have come."
Gabriel gave the lamb to Suttie, placed his hand against Jacey's back to propel her toward the vicarage, her body heat curling like a spiral around his icy heart.
Inside, she stepped from his touch. "I won't stay. I cannot."
If she left again, she'd never come back. The thought of losing her forever cut deep. Gabe turned to build up the fire in the hearth to chase the damp, warm the lamb, and gather his wits.
Jacey, here, in his house, where he pictured her nearly every day.
His Jacey. As beautiful as ever. More.
No, not his. Never again. That was past.
He was a vicar now, in control, unemotional, his passion a vice overcome. Long-buried. Dead. He turned to his guests. "Mackenzie's asleep, so I'll ready your rooms."
The lamb bleated. "She's hungry," Jace said.
"I planned to fix a bottle." He felt big, clumsy beside Jace and remembered a time it didn't matter.
"Did her mother die?" she asked.
Gabriel took the lamb like a shield. "She's a twin and a runt." He stroked its neck and the mite closed its eyes in ecstasy.
Jacey watched transfixed, yearning in her emerald eyes. Seeing it, he might once have lowered her to the grass and—
The fire snapped. They stepped back, released by the sound.